35 Years of Experience
The Equity Consulting Group, Inc. Approach has been developed over thirty-five years of consulting, training, and coaching individuals and organizations through change. Formerly known as The Equity Institute, one of the oldest firms in the field, it established the business case for inclusion long before "diversity" was common language. Clients total 250,000 individuals from more than 2000 organizations, including Fortune 100 corporations, philanthropic, religious, and educational non-profit organizations, and other public and private sector business and industry groups.
---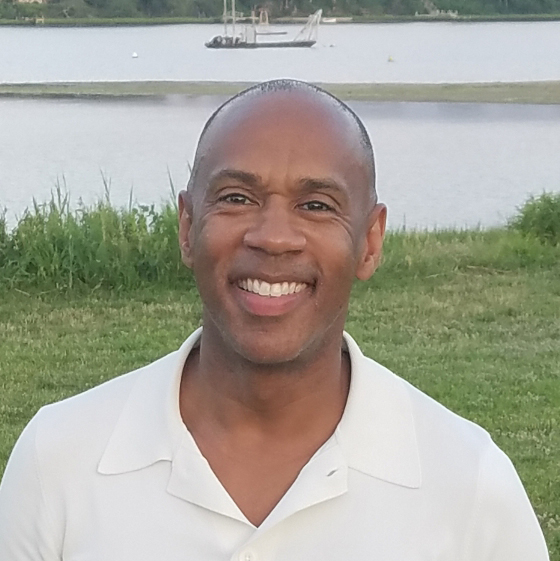 Jonathan Poullard
President
Over the past 25 years Jonathan has specialized in organization and team development, multicultural education and leadership training. A dynamic national presenter and trainer, he delivers cutting-edge empowerment programs through an appreciative inquiry lens for senior level corporate leaders and staff, higher education institutions and non-profit organizations. Having served in several senior administrative positions, Jonathan brings a wealth of knowledge and expertise to the challenges faced by senior leaders in their work as visionaries, managers, and change agents.
Carole Johnson, J.D.
Co-Founder
Carole has thirty years experience as a prominent executive coach and facilitator. With demonstrated accomplishments in litigation prevention and leadership development, Dr. Johnson has developed cutting-edge, practical tools and programs for corporate and non-profit executive leadership teams. She is well-known for transforming "teams in trouble" into collaborative, self-directed, successful entities. She is a seasoned executive coach with senior non-profit leaders and global executives worldwide.
Carole was Executive Producer of Sticks, Stones and Stereotypes/Palos, Piedras, Y Estereotipos, an internationally acclaimed, award-winning film-curriculum for young people on issues of racism and homophobia. Sticks and Stones has been used in more than 5,000 schools throughout the United States, Central America, Europe, Africa, and Asia.  Dr. Johnson is a non-practicing lawyer and former project director in the United States Federal Desegregation Centers Program. She holds a Juris Doctorate degree from Western New England College School of Law.
Felicia Lee, Ph.D.
Senior Consultant
Felicia is a Senior Consultant with The Equity Consulting Group, Inc. and the Founder/Principal of Campana Leadership Group, Inc. With more than 24 years of demonstrated success in facilitating learning pathways for individuals and groups she consults extensively with corporations, universities, and non-profit agencies specializing in executive coaching, leadership development, strategic planning, and team building. She is a certified executive coach and an adjunct faculty member with New Ventures West, a recognized ICF (International Coach Federation) coaching school and certified in the Enneagram and other leadership tools.
Joan Steinau Lester, Ed.D.
Co-Founder
A co-founder of The Equity Consulting Group, Inc., Dr. Lester has managed scores of organizational change initiatives over the last thirty years. She has been a frequent business commentator on National Public Radio for "All Things Considered" and "Marketplace" and is regularly sought as an expert on diversity issues in business by national media. The author of The Future of White Men and Other Diversity Dilemmas (Conari Press) and Taking Charge: Every Woman's Action Guide to Personal, Political and Professional Success. (Conari Press), she recently published the acclaimed novel Mama's Child, with a foreword by Alice Walker (Simon & Schuster).  She has also  published Black, White Other, (HarperCollins) and Fire in My Soul, A Biography of Congresswoman Eleanor Holmes Norton (Simon and Schuster). Dr. Lester holds a doctoral degree in Multicultural Education from the University of Massachusetts, Amherst.
Jamie Washington, Ph.D.
Senior Consultant
Dr. Washington is an internationally recognized trainer and presenter on leadership, organizational change, and diversity issues. He has extensive experience in both public and private sector leadership development, particularly on issues of racism, sexism, homophobia and religious conflicts. His most recent work has been a series of seminars and keynote presentations in South Africa. He is former Vice President for Student Affairs and Assistant Professor of Women's Studies at the University of Maryland, Baltimore County. He holds a Ph.D from the University of Maryland in Multicultural Education and a Masters degree from Howard University Graduate School of Divinity.
Lisa D. Walker
Consultant
Equity Consultant, Lisa Walker has over 20 years experience engaging groups in effective dialogue and training. As a Director in Equity & Inclusion at UC Berkeley, she collaborated with campus partners to address climate issues for a diverse student population. She has served as consultant to educational, non-profit and public policy organizations. Her expertise includes cultural fluency, implicit bias, equity, diversity & inclusion, team building and conflict and communication models. "Walker" as she prefers, is influenced by the philosophy of Engaged Pedagogy and by workplace applications for mindfulness practice. Her facilitation style is grounded in praxis, highly interactive, and inquiry based.