---
A GUIDING FORCE FOR LEADERS
---
Are you serious about becoming one of the greatest leaders for the most cutting edge business in the world?
---
Yes! I Want To Learn More
---
We are The Equity Consulting Group, Inc.
Growing Leaders from the Inside Out.
From individual hearts and minds–enabling the most positive, productive, and strategic partner collaborations.
Executive Coaching
We will develop and expand your leadership skills, including problem-solving, conflict-resolution, and specific-issue strategies.
Team Building
We'll help you build a high-level, high-functioning team, working with each member of your group to develop optimal team synergy.
Diversity Initiatives
Our approach to building diversity in your team improves morale and productivity, and increases positive business results.
Cutting Edge
Business
THROUGH A
DIVERSITY LENS
What is Leadership to us?
"Letting out the best in yourself in every situation and bringing out the best in everyone with whom you interact!"
Jonathan Poullard
President
Carole Johnson, J.D.
Co-Founder
Felicia J. Lee, Ph.D.
Senior Consultant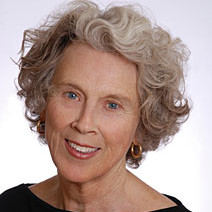 Joan Steinau Lester, Ed.D.
Co-Founder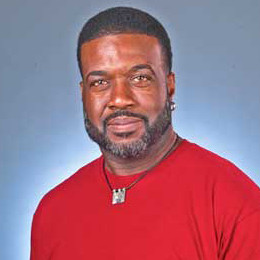 Jamie Washington, Ph.D.
Senior Consultant
Lisa D. Walker
Consultant
Senior Leadership Development
SENIOR LEADERSHIP DEVELOPMENT
Biotechnology Organizations
For more than 15 years, The Equity Consulting Group has provided team and organizational development for senior global leaders in the biotech industry. Significant measurable impact includes increased team capacity to innovate and lead change through growth and acquisitions. Next level leadership skill development has also had significant impact as new organizational culture and common language are established.
SENIOR LEADERSHIP DEVELOPMENT
Higher Education &
Student Leadership Training
The Equity Consulting Group works across varied higher education institutions to offer senior student affairs and academic affairs team/leadership development and equity/diversity/cross cultural fluency trainings. ECG has successfully supported universities and colleges to develop and expand equitable practices, policies and culture. Additionally, ECG has extensive experience facilitating leadership/diversity trainings for both seasoned and new student leaders.
INTERSECTIONS
Intersections is a weekend leadership and social justice workshop focusing on developing ​the ​skills ​of ​student leader at NYU through social justice dialogue. ​The​ two-day retreat experience explore​s​ issues of leadership and emotional intelligence through a lens of social identities (such as race, sexual orientation, class, gender, ability, size, age, faith). Activities include large group discussions, shared dialogue, small group activities, pair activities, and networking.
Learning Outcomes:
Identify​ing​ and deepen​ing​ self-awareness as it relates to personal and social identities.
​Ability to define diversity, social justice and inclusion in connection to leadership and personal development
Broaden understanding of power and privilege in society and in
​ones​ personal lives.
Describe ally skills and explain what it means to be a socially just ally.
SENIOR LEADERSHIP DEVELOPMENT
Non-profit Organizations
The Equity Consulting Group has provided leadership/team development and diversity/equity training to large and small non-profit organizations. ECG also offers a train-the-trainer program to increase internal capacity for organizational inclusion.
What Our Clients Are Saying About Us
---
"We had so many issues, I didn't think we could get to this place so fast.
We came in as a group with lots of conflicts, and two days  later believe we're really a team."
CORPORATE TEAM BUILDING PROGRAM
"I thought I had excellent communication skills, but I had no idea about the negative impact I was having.
I can see how I had excellent intentions, but my impact was something else."
CORPORATE SENIOR LEADER, COACHING CLIENT
"I've never had this kind of attention before– to building my leadership skills. I can see how powerful I am as a manager–and I know exactly
what I need to do improve".
NON-PROFIT COACHING CLIENT
---
"The depth of connection which occurred in this retreat is phenomenal. I didn't think it was possible with such a divergent group and with so much politics."
GLOBAL TEAM BUILDING PROGRAM
"This program provided me with a wealth of tangible and 'smart'
information. I had the chance to learn and practice some excellent
new tools from start to finish."
LEADERSHIP DEVELOPMENT PROGRAM
"The structure and interconnectedness of this entire program was awesome: from the theoretical models to specific strategies."
"I learned that I have a tremendous amount of growth ahead of me, but I began that process over these three days. I learned that I have leadership ability in areas I never thought I had."
CORPORATE SENIOR LEADERSHIP TEAM BUILDING PROGRAM
The Equity Consulting Group, Inc. knows exactly how to help you create a more positive, productive, and successful team, which will in turn be well-equipped to transform your organization.